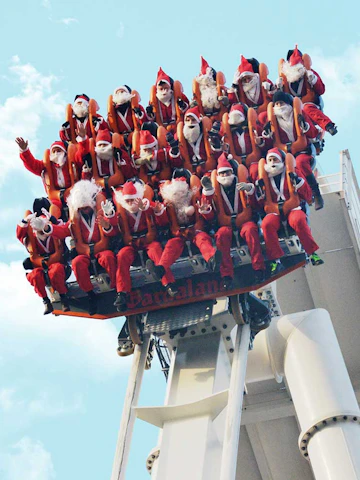 Explore Gardaland, the top amusement park in Italy, that offers more than 40 rides and so much more, with access to Sea-life and Miniland.
Get an adrenaline rush as you hop on to the various rides here like Jumanji- The adventure, Blue Tornado, Mammut, and so many more amazing ones.
Enter the world of Peppa and her friends in Peppa Pig Land and go on a one-of-a-kind train experience with Grandpa Pig.
Gardaland also sports shows that are set to entertain everyone in the family - children and adults alike.
During this magical adventure, when you feel famished, there are various options of restaurants and bars you can choose from to get refreshed.
Open Dated Entry Tickets to Gardaland, Sea-life & Miniland
These tickets can't be cancelled. However, you can use them any time until 8 January, 2023.
These Tickets are valid until 8 January, 2023.